Unlike our competitors who often take months to make tap handles or even just a prototype, we're set up to be able to produce great looking tap handles much much quicker. We make our tap handles in the USA unlike some of our competitors which are made in China and take months to ship from overseas. By keeping the majority of the processes in house, we're able to go from prototype to full production in a matter of weeks for most tap handles. In many cases we can accelerate the entire process to meet our customer's tight deadlines. If you're in urgent need of custom tap handles, our fully customizable stock tap handles can arrive in as little as 2 days.

Whether you have an exact design drawn out or have no idea what you want the tap handles to look like, we're able to help. Once a design is finalized, we produce a prototype. Most prototypes will ship in 1-2 weeks though some may take longer depending on complexity, additional parts and other orders. We also don't charge an arm and a leg for setup and design. We're able to keep the cost and leadtimes low by keeping processes in house and working with local vendors. In most cases, the prototype will be essentially the same as a mass production handle.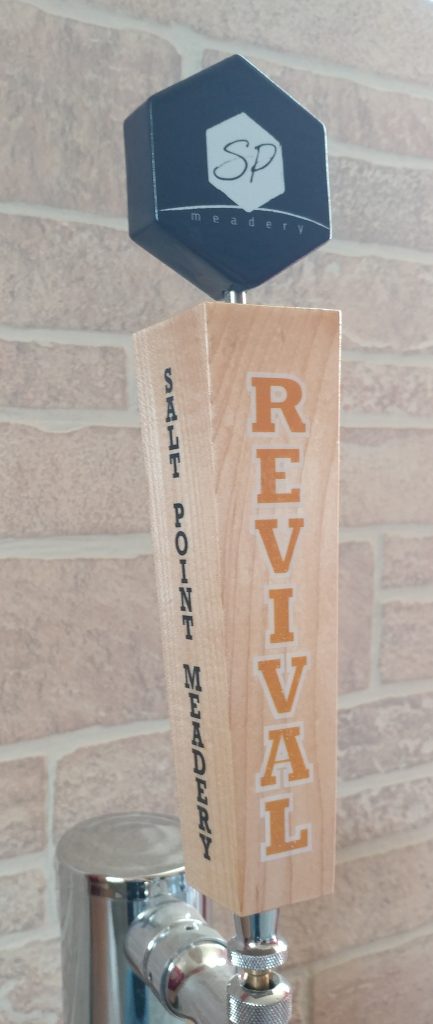 After review and approval of the prototype, either by sending photos or a physical prototype, we begin the production process. Our typical production quantities for custom shape tap handles range from 5-1000 handles. The leadtime for production is dependent on the quantity and design of the tap handle as well as what other orders are in our production queue. If you need tap handles quicker than our standard leadtimes, we offer rush production for an additional fee. When you're ready to reorder, there's no need for any additional prototypes or setup.

Because of our in house capabilities and production in the United States, you'll be able to receive your tap handles in weeks, not months.